Connecting Key Decision-Makers
At WieTec, we have leveraged the global influence and unique resources of our
environmental platform to establish the VIP Membership Diamond Club. This robust,
efficient, and diverse platform has been curated specifically for key decision-makers
across various specialized sectors. Whether representing government departments,
design institutes, engineering firms, distributors, or any of the end-users and owners
from 38 distinct industries., WieTec ensures that exhibitors within the club are
continually presented with opportunities throughout the year.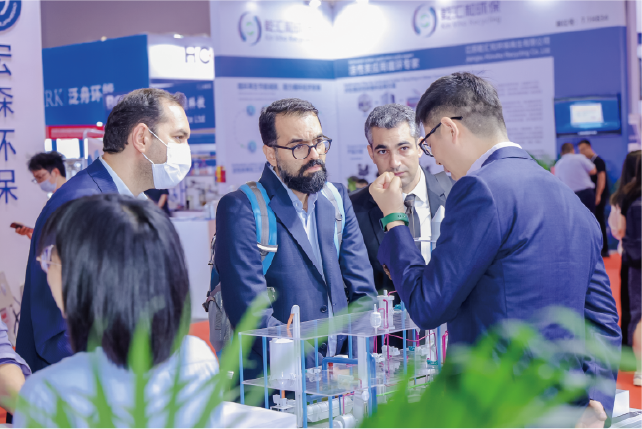 Bringing Together VIP Buyers for Meaningful Connections
During the three-day exhibition, WieTec assembled approximately 5,000 distinguished buyers from the fields of engineering, procurement, equipment, and technology. This presents an suitable platform for engaging in substantive discussions with industry professionals. As a testament to our endeavors, we have facilitated over 3,700 successful procurement matches through both digital and traditional channels.
For more information about matchmaking, please contact us:
Mr. Lou 
Tel: +86 21 33231318 
Fax: +86 21 33231366 
Email: peterlou@wietecchina.cn