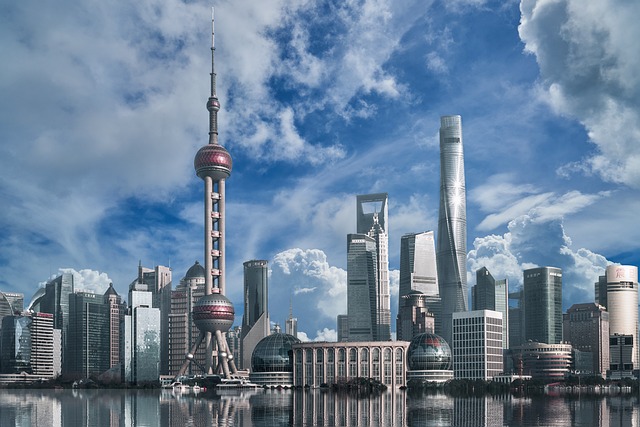 What Can We Expect from China at the Upcoming COP28?
The upcoming UN climate conference, COP28, is set to unite countries in discussions about reducing emissions and adapting to climate change effects. Held from November 30 to December 12 in Dubai, the central theme will revolve around bridging the gap between current emission reduction plans and the necessary actions to curb global warming. Experts anticipate increased pressure on China to enhance its climate efforts and participate in the "loss and damage" fund, aimed at compensating countries in the global south for unavoidable climate impacts.
While we await COP28, the potential collaboration between the United States and China remains crucial in combating climate change, as they previously demonstrated unity in climate action at the Paris and Glasgow COPs in 2015 and 2021.
Global Climate Action Falling Short
Efforts by countries to reduce emissions collectively are insufficient to meet the 1.5°C or 2°C warming targets set at the 2015 Paris COP. A recent report on the UN's first stocktake of global climate action emphasized the need to enhance nationally determined contributions (NDCs) to reach the Paris goals. To achieve the 1.5°C target by 2030, the world must further reduce annual emissions by 20.3-23.9 billion tonnes of CO2 equivalent compared to current NDC commitments. While China, the largest greenhouse gas emitter globally, updated its NDC in 2020, significant further changes might not occur soon as it focuses on implementing policies and technologies to meet carbon peaking and neutrality targets.
Pressure on China at COP28
Despite China's emphasis on implementation, there will be expectations at COP28 for China to do more. The European Union called on China to commit to the Global Methane Pledge from COP26 and to triple renewable energy deployment by 2030. The United States has urged China to contribute to multilateral climate finance, something it has resisted, asserting its developing country status within the UN climate process. China tends to underpromise and overdeliver on climate targets, emphasizing its unwillingness to yield to external pressure while criticizing developed countries for underperforming on climate change.
China's Potential Measures
China may announce additional measures such as a methane control plan and an increased target for renewable energy capacity. In a joint declaration with the US, China pledged to create a comprehensive national action plan to reduce methane emissions, which is still in development. China's rapid growth in wind and solar power installation makes it likely to achieve its NDC targets in this regard.
Renewable Energy Targets
The success of COP28 depends partly on advancing the reduction of fossil fuels and setting more ambitious renewable energy targets. While China may not embrace the term "fossil fuel phaseout," it has a strong incentive to advocate for more ambitious renewable energy goals. China's impressive progress in wind and solar capacity, surpassing coal power, positions it to push for more ambitious 2030 renewable energy installation targets under the UN's climate process.
US-China Climate Cooperation
The collaboration between China and the United States on climate issues is of great interest at COP28. Climate issues have been a "safe zone" for cooperation since the establishment of the US-China Climate Change Working Group in 2013. John Kerry, the US president's special envoy on climate change, has stressed the importance of climate cooperation regardless of other disagreements.
Li Shuo anticipates a joint statement at COP28 if relations remain stable, covering unilateral, bilateral, and multilateral elements. Such a statement could include measures related to climate assistance, overseas energy, and cooperation on low-carbon technologies.
Loss and Damage and China's Role
The potential for China to contribute financially to the "loss and damage" fund has drawn international attention. While China's developing country status exempts it from paying into the fund based on the principle of "common but differentiated responsibilities," its rapid economic growth and emissions have led developed countries to argue for its financial contribution.
China could play a significant role in supporting climate-resilient development in Africa through its Belt and Road Initiative. By directing investment and technical cooperation toward climate-resilient projects, China could increase pressure on developed countries to contribute more to the fund.
China's Future Involvement
China has expressed its intent to address climate change through a global adaptation framework and the financial mechanism for loss and damage. While China may face pressure on this issue at COP28, it also seeks a more constructive dialogue.
A Stronger Chinese Delegation
The Chinese delegation at COP28 is expected to be larger than the previous year, which faced travel restrictions due to the pandemic. Chinese NGOs and enterprises are enthusiastic about participating in the conference and engaging in international exchanges. The China Pavilion will host various events, showcasing China's progress in climate change action and low-carbon transition, with a focus on climate investment, mitigation, adaptation, and renewable energy.
COP28 holds the potential for significant discussions and actions related to climate change, particularly in the context of China's role and international cooperation.