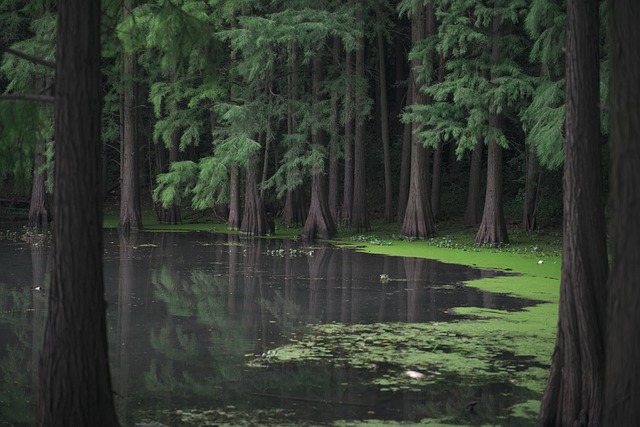 As the planet warms and greenhouse gas emissions continue to rise, vital ecological functions such as carbon sequestration, temperature regulation, and the provision of clean air and water are increasingly at risk. This is particularly pronounced in the Asia Pacific islands, where the effects of climate change are most prominent, and where nature plays a more central role in daily life compared to more urbanized environments. It is essential to safeguard "blue carbon" ecosystems like mangroves, seagrasses, and salt marshes, which capture and store carbon; without protection, they may become sources of greenhouse gases.
Nature-Based Solutions for Climate Resilience
Global leaders will have a significant opportunity to enhance nature-based solutions at COP28 in Dubai this November. These solutions align with broader Sustainable Development Goals, addressing social, environmental, and economic issues while fostering positive biodiversity outcomes. Recognized by the IPCC, these nature-based solutions can contribute significantly to achieving the Paris Agreement's 1.5-degree target, potentially accounting for 37% of the necessary greenhouse gas reductions.
These solutions act as both carbon sinks for mitigation and enhancers of coastal adaptation. They prevent ecosystem degradation, identify areas with high carbon storage potential, and boost resilience to climatic events.
The recent UN treaty, with almost 200 signatory countries, underscores the urgency of addressing biodiversity loss and ecosystem degradation in the face of climate change.
The concept of nature-based solutions extends beyond human interventions in nature to include infrastructure developments and technology for climate mitigation, such as renewable energy generated from wind, solar, and ocean-based technologies. These solutions, vital for mitigating climate change, offer not only carbon capture but also co-benefits for ecosystem health and human well-being.
COP28 host nation, the United Arab Emirates, has embarked on a significant initiative to restore mangroves, with a goal of planting over 100 million by 2030. This endeavor aims to restore these ecosystems, capturing approximately 43,000 tons of carbon dioxide annually.
Mangroves also play a crucial role in enhancing community resilience to storm surges and are important biodiversity hotspots, showcasing the positive impacts of nature-based solutions. This comprehensive approach is especially meaningful for island nations, allowing them to harness coastal and marine resources for consistent, clean, and sustainable power sources.
A recent study by the ClimateWorks Centre in 2023 delved into Indonesia's ocean-based climate mitigation potential. The Southeast Asia Framework for Ocean Action Mitigation assessed the collective impact of ocean-based climate actions, including offshore energy, shipping decarbonization, and blue carbon nature-based solutions. It found that protecting ecosystems like mangroves and seagrass could significantly impact Indonesia's emissions profile by 2030.
Furthermore, investments in offshore wind and ocean energy could yield substantial long-term emissions benefits. When combined with shipping decarbonization efforts, these ocean-based actions could potentially fill almost half of the gap between current pledged action and what is needed for Indonesia to align with its net-zero-by-2060 ambition.
In the context of climate action, this year's United Nations Framework Convention on Climate Change Global Stocktake offers an opportunity to identify gaps and evaluate the momentum in climate efforts. It is a critical tool for the climate community to engage with nature-based solutions, which are integral to successful adaptation and mitigation strategies.
This engagement is vital in facilitating increased country ambition, particularly as reflected in revised Nationally Determined Contributions, which are due in two years.
China's Role in the Global Climate Effort
China, as one of the world's largest emitters of greenhouse gases, plays a pivotal role in international climate efforts. Nature-based solutions, such as reforestation and the protection of coastal ecosystems, align with China's commitment to reducing its carbon footprint. China has been working on ambitious reforestation and afforestation projects, demonstrating its dedication to carbon sequestration through nature-based means.
Furthermore, the implementation of nature-based solutions on a global scale, as highlighted in the context of COP28 and other international climate forums, can influence China's climate strategy. By recognizing the effectiveness of nature-based solutions and their co-benefits for both climate and ecosystems, China may be encouraged to integrate similar approaches into its domestic climate initiatives.
Additionally, the Southeast Asia Framework for Ocean Action Mitigation mentioned in the text reflects the collaborative efforts of countries in the region, including China, to harness ocean-based solutions for climate mitigation. As China continues to expand its role in climate leadership, these collaborative endeavors and the promotion of nature-based solutions can contribute to China's overall climate goals.