Key Takeaways:
Watertech Shanghai 2024: A premier global event for water treatment, hosting 2,500 brands and 120,000 visitors.
Partnerships and Exhibitor Trust: Strong collaboration with 100+ industry associations and 200+ media outlets underscores industry commitment. Exhibitors trust the event's brand-building potential.
Comprehensive Industry Showcase: Encompassing purification, membrane tech, sewage treatment, and more, Watertech Shanghai offers deep insights and connections across the water treatment spectrum.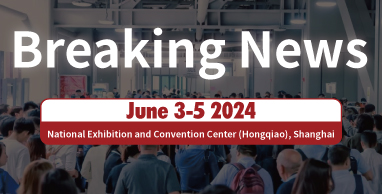 As soon as the news about the 2024 exhibition was announced, it set the industry on fire. Enterprises, industry associations, and media outlets in the field couldn't contain their excitement. In fact, almost 80% of the exhibition booths have already been booked by eager exhibitors. The organizers have forged partnerships with over 100 influential industry associations and have established strategic collaborations with more than 200 major media outlets. This remarkable progress and extensive integration of industry resources underline the robust unity of Watertech Shanghai, one of the leading international platforms in China's water treatment industry.
Strong Partnerships with Leading Brands
As booth reservations gain momentum, both new and seasoned exhibitors have eagerly reached out to the organizers. They're seeking prime spots for their displays and exploring deeper collaboration opportunities. Watertech Shanghai is committed to ensuring that companies maintain their market influence and brand competitiveness as the water treatment industry undergoes rapid transformation. Through long-term partnerships, they aim to achieve just that.
This forward-thinking approach has already led to comprehensive collaborations with renowned brands, both domestic and international, in crucial sectors such as water purification, membrane and water treatment, sewage and wastewater treatment, and fluid transportation. Here's a glimpse of some of these notable partnerships:
Water Purification:
A.O. Smith
Yikou
Kaineng
Midea
Angel
Kontic
Zhongguang
Senle
Coway
Jizhimei
Bili
Membrane and Water Treatment:
DuPont
HydraNeng
Wharton Technology
Suez (Veolia)
LG
Xylem
Sinochem Group
Blue Water
Jinzheng
Sewage and Wastewater Treatment:
Jingjin
Tongchen
Kangtai
Shiputai
Sudong
Kubota
Ruishenghua
Pump Valve:
Grundfos
Wilo
KSB
Bintech
DAB
DESMI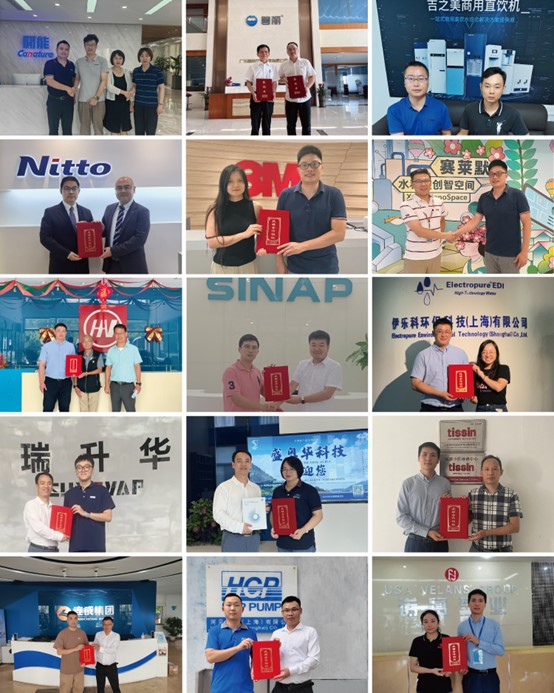 These partnerships are a testament to the exhibition's commitment to fostering close, enduring relationships with industry leaders. Together, they're shaping the future of the water treatment industry with innovation and excellence.
Impressive Progress: Watertech Shanghai 2024 is Nearly Set!
The allocation of 190,000 square meters of exhibition space for Watertech Shanghai 2024 is almost complete, and it's happening at an astonishing pace, exceeding our expectations. Despite there being 252 days left until the official exhibition kick-off, a remarkable 80% of the booths have already been reserved by enthusiastic exhibitors. We anticipate the final count to reach an impressive 2,500 exhibitors. This achievement underscores Watertech's unwavering brand strength and its pivotal role in the industry.
This success is a testament to the enduring relationship between exhibitors and organizers cultivated over the past 16 years. It reflects the solid foundation of mutual trust established through long-term, mutually beneficial collaborations.
Building Strong Partnerships with Industry Leaders
The growth of today's Watertech Shanghai into a massive 190,000-square-meter event isn't solely attributed to exhibitor trust and engagement. It's equally driven by the robust backing and advocacy of major industry associations. The event organizers have consistently embraced the idea of uniting all industry players to collectively foster the robust development of China's water treatment sector.
This approach has allowed Watertech Shanghai to swiftly garner widespread support from numerous industry associations. These associations have become aligned and like-minded strategic partners in a remarkably short period.
Fostering Partnerships with Industry Titans
Currently, the organizer has sealed the deal on strategic cooperation pacts with over 100 influential industry associations. These include heavyweights like the China Environmental Protection Federation, China Energy Conservation Association, and many more, spanning from the China Construction Metal Structure Association Ventilation and Water Purification Branch to academic institutions like China Jiliang University.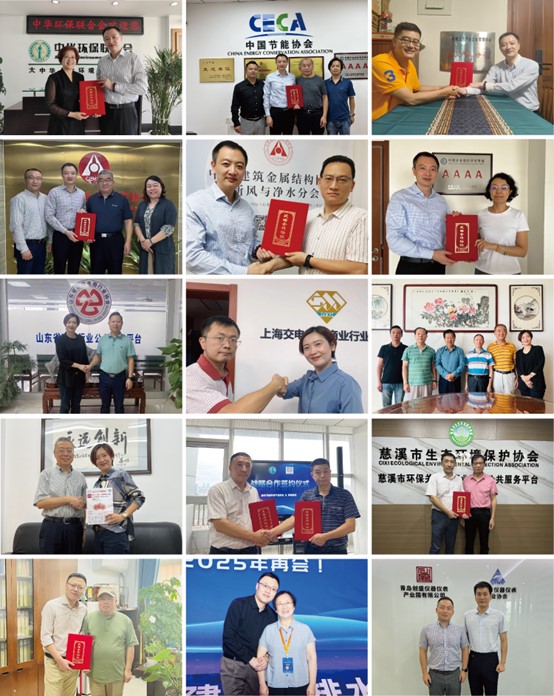 With the unwavering support of these strategic allies, Watertech Shanghai has vaulted to new heights, boasting unparalleled authority in the industry, enriched professional content, and an expansive reach into the buyer community. The exhibition has become a hub for nearly a thousand experts and scholars, hosting nearly a hundred online and offline summits, forums, and seminars. These gatherings offer a comprehensive, precise, and in-depth exploration of current water treatment industry dynamics and emerging trends.
Moreover, the event has drawn in high-caliber buyers and users from various application sectors, creating a vibrant gathering of industry enthusiasts eager to explore the latest innovations and insights.
Media Partnerships
Watertech Shanghai, a vital part of WieTec, has long enjoyed global recognition in the water treatment industry. It's known for its specialized focus, expansive scale, and ability to draw in both exhibitors and visitors from all corners of the globe.
Most of these media partners have shared a close and enduring relationship with Watertech Shanghai, bearing witness to the remarkable journey of the Chinese water industry and Shanghai's ascent in the global water exhibition arena. This shared history has solidified the exhibition's role as a true industry barometer.
Over 200 industry media outlets have solidified their commitment to deepening their collaboration with Watertech Shanghai. These partnerships span a wide range of sectors, including water purification, industrial water treatment, sewage and wastewater treatment, fluid machinery, municipal water affairs, energy conservation, environmental protection, chemicals, pharmaceuticals, steel, and metallurgy. Some notable names include Huicong Water Industry, China Direct Drinking Water, Water Purification Era, and many more.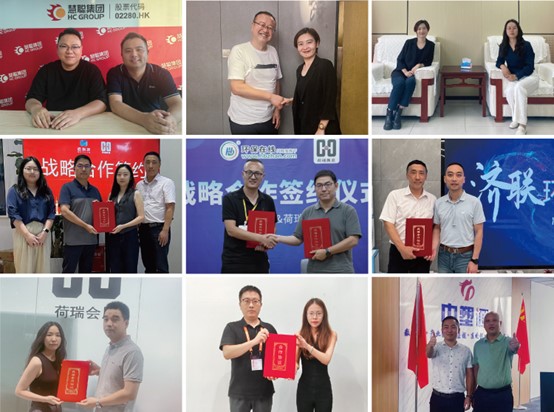 With the strong support of this diverse array of media partners, the publicity efforts for Watertech Shanghai 2024 are set to reach unprecedented heights. This solid foundation ensures the exhibition will draw over 120,000 professional visitors from around the world, continually fostering opportunities across the industry.
Act Now Before Booths Run Out!
Time is running short, and booths are filling up fast! As mentioned in the article, nearly 80% of the booths for Watertech China 2024 are already booked by enthusiastic exhibitors. This event is your golden opportunity to showcase your brand, gain industry exposure, form valuable partnerships, and connect with an eager audience.
Don't miss your chance to be part of this extraordinary international water industry event. Secure your booth today before they're all taken, and be a part of Watertech China 2024!