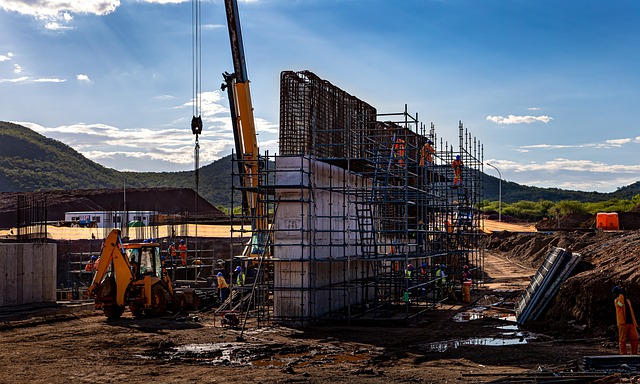 The Belt and Road Initiative (BRI) has been significantly influenced by the energy sector. Since its announcement in 2013, the energy sector has consistently dominated investments and construction deals until 2022.
Notably, these investments initially revolved around fossil fuel projects, raising concerns about countries mirroring China's emission-intensive development path. This concern stemmed from the risk of these nations becoming overly reliant on fossil fuels, just as the world was prioritizing the transition to renewables.
A significant turning point occurred at the UN General Assembly (UNGA) in September 2021 when President Xi Jinping announced a pivotal shift. China would no longer support the construction of coal-fired power plants abroad, pledging to increase assistance for "green and low-carbon energy" in fellow developing countries.
Data from the Green Finance and Development Center at Fudan University suggests that this shift is beginning to take effect. In the first half of this year, investments and contracts for solar and wind power projects constituted nearly 42% of Chinese involvement in overseas energy, compared to 26% in all of 2022 and 15% in 2021. Solar and wind projects saw growth in value, while coal projects received no investments, and gas and oil projects accounted for roughly 22% each.
Concurrently, overall Chinese company investments in the overseas energy sector have reached their lowest point since the inception of the BRI a decade ago. Notably, 2021 marked the first year since 2000 without new loans from China's state-run banks for overseas energy projects.
The concept of "green development" within the BRI will be a key topic during one of three high-level forums at the Third Belt and Road Forum in Beijing on October 16 and 17. As the BRI enters its second decade, the pivotal question is whether it can fulfill its 2021 promise to intensify support for green energy in developing countries. This journey is marked by both opportunities and obstacles, shaping the BRI's future.
Navigating the Transition
In the lead-up to President Xi's UNGA announcement, coal power projects along the Belt and Road ignited controversy. Since 2021, 36 coal power plants, accounting for 36 GW of capacity, have been canceled. While some "captive" coal projects persist, it's advisable to cancel 19.2 GW of pending coal power projects lacking permits or financing. Additionally, there's potential to transition ten projects with signed permits or financing to renewable alternatives.
The expansion of wind and solar energy faces challenges, including mounting debt and sluggish adaptation within Chinese institutions. To succeed, Chinese companies must move away from the old finance and construction model and adopt more flexible financing solutions. This shift has given rise to renewable energy partnerships involving both Chinese and non-Chinese partners.
Furthermore, navigating the intricate political-economic dynamics and deeply entrenched interests in Pakistan and Vietnam's energy sectors has proven challenging. These complexities highlight that the green energy transition is region-specific, rather than a universal, one-size-fits-all model.
Embracing Innovative Solutions
In Belt and Road countries, a different strategy for propelling energy transitions could involve Chinese financiers and companies facilitating the early retirement of coal power plants constructed over the past decade.
Conditional refinancing presents one avenue for achieving this. It entails offering a fresh loan at a reduced interest rate, contingent on retiring the plant sooner than its typical operational lifespan, often 30 to 40 years. The capital thus released or portions of the low-interest loan could then find application in renewable projects. This approach not only accelerates the transition but also mitigates the risk of Chinese-backed coal plants becoming stranded assets. This aligns with countries' commitments to lower-emission power generation as part of their climate pledges and energy security objectives.
Another avenue, especially pertinent for nations grappling with significant sovereign debt, could involve "debt-for-climate" swaps. This concept envisions a partial cancellation or renegotiation of payments owed to Chinese policy banks in exchange for the early retirement of coal power assets or the development of renewable energy projects. Such swaps may extend to encompass agreements concerning Chinese companies' participation in new and more profitable renewable energy initiatives.
The possibilities for financial instruments are abundant, as highlighted by Isaad. However, despite the theoretical potential, active engagement from the Chinese is yet to materialize, stalling progress on these initiatives.
Solar Power Reigns
China stands as the dominant global supplier of solar components, manufacturing over 80 percent of the world's solar panels, as reported by the International Energy Agency (IEA).
Amidst the complexities of transitioning to cleaner energy investments abroad, exports of Chinese-manufactured solar components are on the rise. In the first half of 2023, they surged by 13 percent compared to the previous year, as per Chinese customs data, marking a bright spot in China's current economic challenges.
While approximately half of these exports found their way to the European market, the Belt and Road regions also contribute to the growing demand for Chinese solar components.
China's role in the energy transition within the Belt and Road is a dynamic and intricate one. In an increasingly challenging global economic landscape, realizing President Xi's UNGA pledge to intensify support for green and clean energy abroad will require innovative solutions, encompassing novel financing methods and international partnerships.
This month, at the 3rd Belt and Road Forum, policymakers from BRI countries and beyond will closely watch the high-level forum on green development for indications of fresh approaches to "greening" the initiative.
All the data and statistics referenced in this article are sourced from China Dialogue.