Water Treatment Industry's Resilience and Global Aspirations in 2023
In 2023, we're entering an exciting chapter for China's water treatment industry and WATERTECH CHINA. Both have admirably rebounded from the pandemic's challenges, revealing their resilience.
However, the market's landscape is shifting, leaving businesses eager to grow but uncertain about their path. As organizers, our mission is clear: we must create fresh opportunities, nurture technical dialogues, and facilitate fruitful business collaborations. To address these challenges, our primary focus at Herui Group is to internationalize the exhibition.
A Leap in Global Collaboration
The big news for the 16th WATERTECH CHINA in Shanghai in 2024: We've joined forces with Informa Markets, the world's largest exhibition group. Informa Markets boasts an impressive track record of over 450 international B2B exhibitions, connecting buyers and sellers across the globe. This collaboration is set to transform Watertech China Shanghai into an international hub for the exchange of domestic and global water treatment technologies.

Rising Tide of China-ASEAN Trade
What's even more fascinating is the emerging international trade dynamics within Asia. Thanks to RCEP, the world's largest free trade alliance, trade between China and ASEAN nations is soaring. In the first seven months of this year alone, China's exports to ASEAN member states have surged to nearly US$600 billion per month, accounting for 15.3% of China's total foreign trade – surpassing trade with the United States and the European Union.
With Informa Markets' support through 'ASEAN Water Series Events,' the Shanghai International Water Exhibition is all set to actively facilitate Chinese brands' forays into the international market. The focus, particularly on the ASEAN market, will reinforce Watertech China's pivotal role as an international trade platform for the industry.
Meeting Rising Water Demand with Innovation
In China's rapidly evolving industrial landscape, industries like coal, petrochemicals, electronics, pharmaceuticals, paper, textiles, metallurgy, and new materials are guzzling more water than ever before. This heightened demand has thrown the spotlight on advanced water treatment technologies, especially the much-sought-after zero liquid discharge water treatment tech.
Simultaneously, new opportunities have emerged. A drive to modernize municipal sewage treatment facilities, enhance operational efficiency through smart management, recycle water resources, upgrade urban pipelines, and breathe fresh life into aging buildings are infusing new vitality into the water treatment market.
Collaborating for Green Solutions: The World Environment Conference and Watertevh China
The 2023 Chinese Government Work Report has called for a green transformation. It envisions speeding up the development of new energy systems, fostering circular economies, and championing energy conservation and carbon reduction in key sectors. At its core, this mission aims to achieve peak carbon neutrality, a fundamental national objective.
In response to this imperative, WieTec has emerged as a global platform committed to energy conservation, emissions reduction, and low-carbon environmental protection. Its forward-thinking organizers have already set in motion plans for sustainable transformations within the new energy sector, poised to offer comprehensive green solutions to the water industry.
As part of the esteemed WieTec series, Watertech China finds itself strategically positioned. It seamlessly aligns with the conference's two core themes: "Industrial Energy Conservation and Environmental Protection" and "Low-Carbon Buildings and Comfort Systems." This synergy creates robust connections across diverse industries, drawing professionals from various sectors to explore the vast potential Watertech China has to offer.
This exhibition transcends conventional boundaries. It represents a dynamic network of related industries, strategically positioning companies for a sustainable and environmentally conscious future.
Creating Vibrant Networking Opportunities
In 2024, Watertech China is set to elevate the industry experience. Building on the rich resources of thousands of exhibitors and millions of professional visitors, this event seamlessly blends together annual industry event, summit forums, business discussions, and leisure activities. Expect engaging discussions on hot topics in the water treatment industry, featuring top global companies. Nearly 100 renowned experts and scholars from around the world will share valuable insights, supported by over 50 authoritative associations and featured in 100 mainstream media outlets. Anticipate a gathering of around 5,000 participants, including decision-makers from key buyer companies.
The event seeks to foster in-depth technology exchanges, ignite exciting intellectual collisions, and empower the long-term growth of the water industry.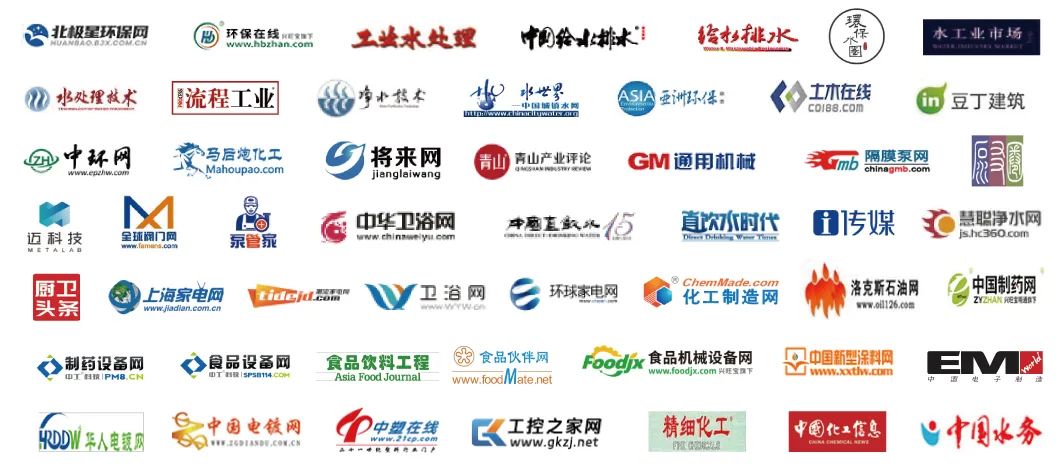 Final Words
The successful hosting of Watertech China Shanghai this year signals the robust resurgence of China's water industry. Looking ahead to the series of innovations planned for the 2024 edition of WATERTECH CHINA, we anticipate a fresh wave of vitality for the industry. We invite our peers in the water industry to join us at the Shanghai National Exhibition and Convention Center from June 3 to 5, 2024, as we collectively shape the future of this dynamic field, just as originally scheduled!