With eager anticipation and attention from the entire industry, the organizer, Herui Group, has announced that the 16th WATERTECH CHINA (Shanghai International Water Exhibition) will be held from June 3-5, 2024, at the National Exhibition and Convention Center (Hongqiao) in Shanghai. The event will gather 2,500 global water treatment brands and 120,000 domestic and overseas visitors, creating an unparalleled international top-tier event for the water industry at the original scheduled time and venue. Upon the announcement of the commencement and promotion of the 2024 exhibition, there was an immediate surge of enthusiasm from enterprises, industry associations, and media in the sector. Approximately 80% of the exhibition spaces have been swiftly booked by eager exhibitors. The organizer has also entered into strategic cooperation agreements with over 100 authoritative industry associations and deep collaboration agreements with more than 200 mainstream industry media outlets. Such rapid progress and the ability to integrate industry resources demonstrate the strong cohesion of WATERTECH CHINA, a flagship international platform in China's water treatment industry.
As demand for booth spaces intensifies, both new and returning exhibitors are actively engaging with the organizers. Their objectives are to obtain prime exhibit locations and to explore deeper partnership opportunities. By forging close ties with these enterprises, WATERTECH CHINA aspire to retain the market presence and competitive edge for these clients, particularly in an ever-evolving water treatment landscape. It's worth noting that leading brands, both local and international, especially those specialized in fields like POU, membrane and water treatment, wastewater treatment, and fluid dynamics, have established significant partnerships with the exhibition's organizers.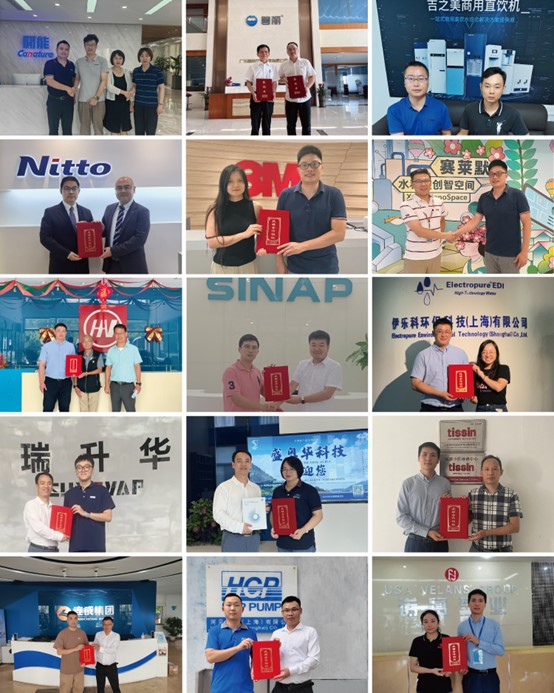 POU: A.O.Smith、 Ecowater Systems、 Canature、 Midea、Angel、Kinetico、Outes、SenWater、Coway、Gemi、BiLi
Membrane and Water Treatment:DuPont、Hydranautics、Vontron、Suez、LG、Xylem、Sinochem、OriginWater、Newa
Wastewater Treatment:Jingjin、 Techase、 Kintep、 Supratec、 Suton、Kubota、Sunevap
Pumps and Valves:Grundfos、Wilo、KSB、Pentax、DAB、Desmi
To date, the majority of the 190,000 square meters allocated for WATERTECH CHINA 2024 has been assigned, an accomplishment that has notably exceeded initial projections. With 252 days yet to elapse before the event's formal inauguration, approximately 80% of the available booths have already been committed by exhibitors. We anticipate a commendable assembly of roughly 2,500 participating enterprises. This speaks volumes about the unparalleled reputation and influential stature of the Shanghai International Water Exhibition. Such an achievement is emblematic of the profound trust and symbiotic relationship that has been meticulously nurtured between the exhibitors and the organizing committee over 16 years.
The growth of the exhibition into a premier 190,000-square-meter hub for the global water treatment arena stems not only from the resolute dedication of its exhibitors but also from the enduring backing of key industry associations. The organizers have invariably advocated for a unified approach, aspiring to bring together all stakeholders in advancing the progressive trajectory of China's water treatment sector. This foresight has facilitated WATERTECH CHINA in forging strong connections with an extensive array of esteemed industry associations, thereby aligning them as pivotal partners in a collective endeavor.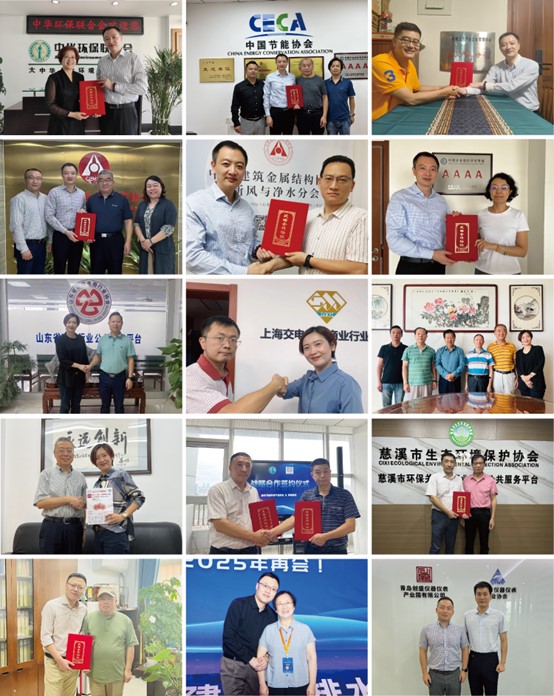 As of now, the organizers have entered into strategic cooperation agreements with over 100 industry associations, including but not limited to All-China Environment Federation、China Energy Conservation Association、Committee on Purification & Fresh Air of China Construction Metal Structure Association、Membrane Industry Association of China、Shanghai Association of Environmental Protection Industry、Water Purification Industry Branch of National Health Industry Enterprise Management Association、Committee of Water Supply and Drainage for Building, CECS、China Civil Engineering Society–Hydraulics Industry Branch、Shanghai Household Electric Appliance Profession Association、Shanghai Commercial Trade Association of Household Electric and Electronic Appliances、Shandong Household Electric Appliances Association、Jiangsu Water Purification Equipment Manufacturing Industry Association、Zhejiang Membrane Industry Association、Qingdao International Desalination Center、Jiangsu Environmental Protection Industry Association 、Zhejiang Environmental Protection Industry Association、NEEPA、Nantong Association of Environmental Protection Industry 、CCEMA、Jiangsu Compressor Industry Association、Jiangsu Valve Industry Association、Jiaxing Energy Conservation Association 、China Jiliang University.
Thanks to the support of our strategic partners, WATERTECH CHINA has achieved unparalleled prominence in industry authority, content specialization, and the breadth of buyer engagement. Both in digital and physical formats, the exhibition has convened close to a thousand eminent scholars and facilitated nearly a hundred pivotal forums. This robust assembly enables a holistic, accurate, and profound grasp of the current landscape and emerging trends in the water treatment sector. Furthermore, it has attracted premium buyers from diverse application domains to participate on-site.
As a premier show series of WieTec, WATERTECH CHINA has consistently distinguished itself both at home and abroad. Renowned for its specialized focus, expansive displays, and a vast roster of exhibitors and visitors, it encapsulates the global pulse of the water treatment industry. The significant strides planned for the 2024 edition have already created a ripple effect across major industry publications. Notably, many of these media partners have long-standing affiliations with the exhibition, having chronicled the parallel evolution of China's water industry and the exhibition's prominence. This enduring partnership solidifies WATERTECH CHINA's role as a definitive benchmark for the Chinese water sector. The media's attention transcends the event itself, reflecting a broader industry landscape, and anticipating China's water industry trends through the exhibition's lens. In contemporary China, no other event rivals the stature of WATERTECH CHINA.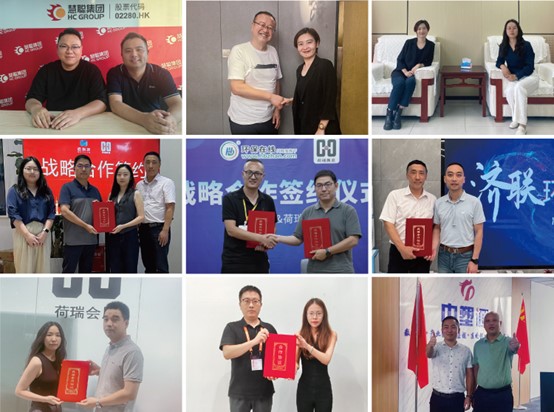 Over 200 industry media outlets, spanning diverse verticals and application fields such as POU, industrial water treatment, wastewater management, fluid machinery, municipal water services, energy conservation and environmental protection, chemical pharmaceuticals, and steel metallurgy, have confirmed their in-depth promotional collaboration with WATERTECH CHINA. These media outlets include: Water Industry Network、China Direct drinking water、Clean Water Times Magazine、Brand Water Purification Magazine、GCPA、Beijing (Modern Domestic Appliance) Magazine House、IWT、CIN 、Water WORLD、Shuiwujia、JIANGLAIWANG、Shuiquan network、Environmental Protection、GENIES、hbzhan、MetaLab、Qingshan Industry Review、China Water & Wastewater、Civil Engineering Online、Docin、PROCESS.
With the extensive support from various media outlets, the promotional efforts for WATERTECH CHINA 2024 are poised to reach new heights. This lays a solid foundation for the event to attract over 120,000 professional visitors from both domestic and international arenas, providing the entire industry with a continuous flow of business opportunities.