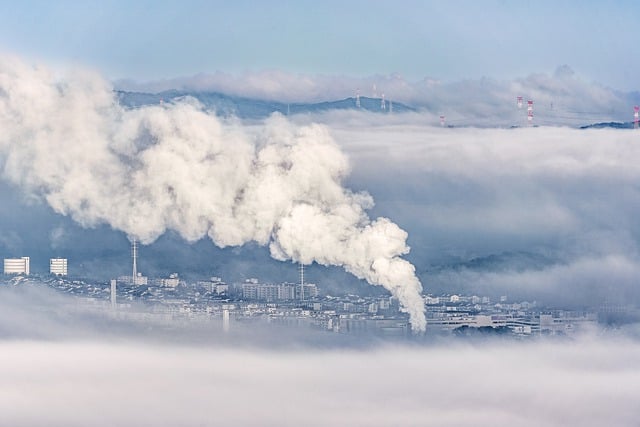 China's Carbon Market: Celebrating Progress and Confronting Challenges
As China's national carbon market marks its second anniversary, experts at China Dialogue note substantial achievements in meeting initial objectives. These goals encompassed raising market awareness, establishing effective trading mechanisms, and incentivizing companies to reduce emissions. However, while significant progress has been made, several challenges persist.
Expansive Coverage and Ambitious Climate Goals
China's national emissions trading scheme (ETS), the world's largest in terms of regulated emissions, covers companies responsible for emissions three times greater than the European Union's ETS. The central government views this scheme as a pivotal tool for achieving President Xi Jinping's ambitious climate goals, which include peaking carbon emissions before 2030 and attaining carbon neutrality by 2060.
Tackling Lingering Challenges
Despite these milestones, challenges endure, with data accuracy issues and the absence of comprehensive legislation topping the list. Ensuring data integrity and strengthening the regulatory framework are imperative for the market's sustained success.
Reviving the Carbon Credit System
The central government is gearing up to revive China's voluntary carbon credit system by year-end. This move will enable power companies to offset emissions and encourage participation from various industries, further advancing the nation's climate objectives.
Performance and Liquidity Challenges
While the national ETS, launched in July 2021 after a decade of preparation, has satisfied officials from the Ministry of Ecology and Environment (MEE), challenges remain. The market's liquidity is a concern, with transactions concentrated toward the end of each compliance period, leading to imbalanced trading activity and limited market engagement for much of the year.
Experts acknowledge these issues, emphasizing the need to boost transaction volume, expand market coverage, and diversify trade products. Huang Ming, executive director of the Research Centre of Sustainable Development at Fudan University, shares similar concerns, emphasizing the importance of addressing these challenges for the market's continued development.
Shaping a Path Forward: The Market's Objective
Experts concur that the national carbon market's immediate goal isn't solely emissions reduction, contrary to some expectations. Instead, its primary aim is to familiarize stakeholders with carbon trading, guide them in monitoring, reporting, and verifying emissions, and illustrate cost-saving advantages. This shift in perspective has led companies to recognize that emitting CO2 carries costs and that emissions reduction can translate into significant savings.
China's national carbon market represents a transformative shift for power companies, responsible for 40 percent of national CO2 emissions. They now face direct costs for their CO2 emissions, necessitating new approaches and business needs, including dedicated staff or departments to handle carbon-related matters.
Moreover, carbon has become a financial factor integrated into companies' decision-making processes, akin to commodity prices or taxation. This transformation is evident in the 2022 China Carbon Pricing Survey, led by Huw Slater, where respondents noted a growing influence of the carbon market on their investment decisions.
However, experts also stress the importance of holding power companies accountable for their emissions without imposing excessive financial burdens, especially considering their role in bolstering China's energy security, a paramount economic task.
Addressing Data Integrity and Legislation Gaps
China's national carbon market faces significant data integrity concerns. Just two months after its launch, a power plant manipulating emissions data exposed a data fraud case impacting at least 1 million tonnes of emissions allowances worth around US$7 million. Data-related issues were a key factor behind the market's delay in expanding into other sectors.
Data's paramount importance in a carbon market cannot be overstated, as it forms the foundation for orderly and healthy market growth. The Ministry of Ecology and Environment (MEE) has undertaken various measures to enhance data accuracy, including mandating monthly inspections of critical emission parameters and launching a research project to manage data quality.
Another challenge lies in the absence of comprehensive legislation. China currently lacks overarching laws for climate change and CO2 emissions management, relying instead on internal regulations issued by the MEE. This regulatory framework falls short, as it cannot impose sufficiently severe penalties, with the maximum fine for a company being only 30,000 yuan (US$4,200).
There are indications that the State Council is formulating a state-level legislative document, China's top administrative agency, which could address these gaps, marking a significant step toward comprehensive regulation in the national carbon market.
Divergence in Carbon Prices: EU vs. China
The EU's introduction of the Carbon Border Adjustment Mechanism, imposing a carbon levy on certain emission-intensive products, has spotlighted the significant disparity in carbon prices between China and Europe. Currently, China's national ETS has a carbon price of approximately 60 yuan (US$8) per tonne, while the EU ETS surpasses this figure, reaching around 100 euros (US$110) per tonne.
Experts emphasize that carbon prices are products of distinct regulatory and economic contexts, making direct comparisons across jurisdictions less meaningful. The EU has deliberately elevated its ETS as the primary driver for emissions reduction, resulting in higher carbon prices. In contrast, China's carbon market is one of several energy-related policies, often overlapping and sharing similar objectives.
Despite the gap, experts anticipate China's national carbon price to steadily rise in the coming years, reaching 87 yuan (US$12) per tonne in 2025 and 130 yuan (US$18) per tonne by the end of the decade.
Reviving the China Certified Emission Reductions (CCER) Scheme
Experts express optimism about China's reintroduction of its voluntary carbon credits program, the China Certified Emission Reductions (CCER) scheme, expected by year-end. The MEE is in the final stages of establishing the necessary legislation, methodology, and trading platform for the program's revival.
The CCER program, China's counterpart to the Kyoto Protocol's Certified Emission Reduction, was initially launched in 2012 but was abruptly halted in 2017 due to low transaction volume and a lack of standards in carbon audits. The program is significant for the national carbon market and its pricing, allowing companies to allocate up to 5 percent of their annual emissions using CCERs. Anticipated demand for CCER credits could reach 350–400 million tonnes annually.
Refinitiv's Song Yutong anticipates that the impending revival of CCERs will stimulate broader participation in carbon trading across various sectors. While key emitting entities are expected to remain prominent participants in the national carbon market, reintroducing the CCER scheme will open doors for renewable energy projects, developers, and other participants permitted by its methodology to develop and trade carbon credits within the national market.
All the information, data, and figures presented in this article are sourced from China Dialogue, a trusted platform for in-depth insights into China's environmental and climate-related developments.