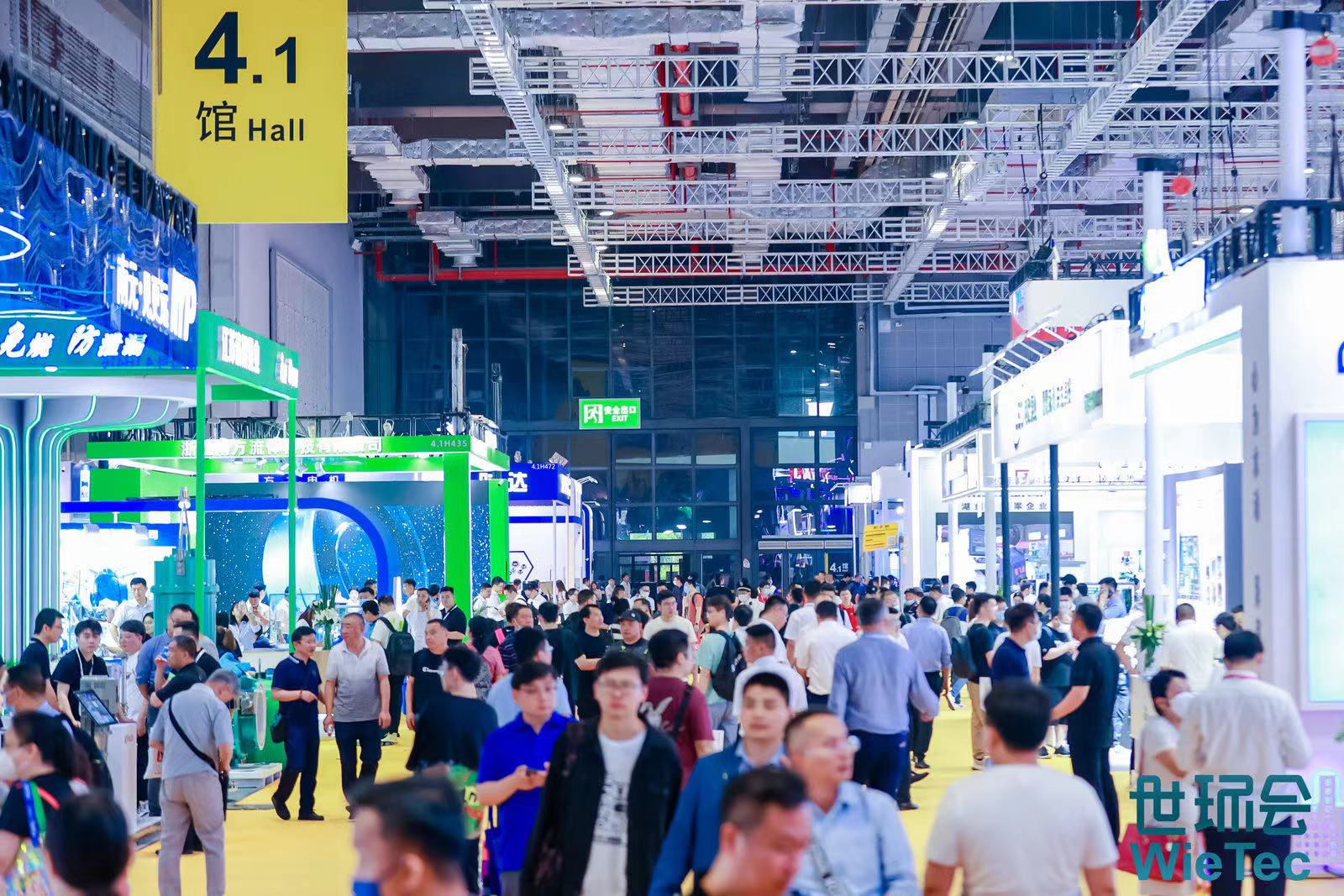 After a two-year anticipation, the 11th Flowtech China, one of the best-known pumps & valves 2023 events in Asia, concluded on June 7, 2023. Dive into this article to stay ahead of the curve and discover why this was more than just an exhibition!
Representing a significant touchstone in the pump and valve sector, the event spanned over 220,000+ square meters, setting a fresh benchmark.
Boasting 3,433 prominent brand exhibitors, including 1,023 specializing in the pump, pipe, and valve industry, the expo attracted a record 100+ global buyers.
Concurrently, WieTec received visits from 104,001 individuals, while Flowtech alone saw 47,163 attendees. This annual showcase continues to be the paramount gathering for pump and valve enthusiasts.
The 11th Flowtech China leaves no room for disappointment. A heartfelt thank you goes to all domestic and international exhibitors, visitors, partners, and media for their unwavering trust and support. It's time to dive into the newly unveiled post-show report and relive those unforgettable moments together!
Exhibitor Insights
Flowtech has reached new heights in size, quality, and industry impact. This year's event spanned almost 60,000 square meters, hosting 1,023 exhibitors – a 12% increase! Leading brands gathered, elevating quality and scale to unprecedented levels.
Exhibitor Feedback
GRUNDFOS
Grundfos had a solid presence at the exhibition. Big shoutout to Herui Expo for giving us this opportunity. We're looking forward to collaborating more and positively impacting the pump and valve industry's green journey.
ANDRITZ
We brought in various pump series and smart water solutions that got good attention. Despite the expo's short duration, we connected with a broad audience and even picked up some insights from fellow professionals. I can't help but feel excited about next year's exhibition and what's in store!
WILO
This year Wilo took the stage as a global water pump leader. We were all about showcasing our commitment to environmental innovation. Returning after a few years, we introduced some significant products and celebrated some wins. We look forward to the future success of Flowtech China and the potential for more collaborations down the road.
DAB
After a two-year gap, Dab made a strong comeback at Flowtech China. We spotlighted a range of products and managed to catch the attention and appreciation of our industry peers. Thanks to Herui Expo for providing a platform to expand our brand's reach. Looking ahead, we're excited about the possibilities for continued cooperation.
KARON
We showcased some impressive fluid machinery and equipment, earning recognition from the professional audience. The expo allowed us to engage directly with the broader industry, and Herui Expo played a vital role in this. We're looking forward to future successes and more great collaborations.
BERMAD
We had a productive time engaging with various customer groups over the three-day expo. Our focus was on introducing patented water control solutions, and we're appreciative of Herui Expo for setting up a well-organized platform. We're eager to see the exhibition continue to thrive and explore future opportunities.
Audience Insights
At the 11th Flowtech China, the response was overwhelming in terms of attendance and praise. This information-rich and rewarding event, marked by innovation and environmental consciousness, drew in 47,163 industry experts. Notably, the satisfaction rate among the attendees surpassed 87%.
Audience Feedback
Weng Xiaoyao, from Haicheng Investment Water
Flowtech China is the go-to event if you're into the industry, where all the latest and greatest innovations come together.
This year, I participated in the 2023 East China Six Provinces and One City Wisdom Conference. It was a big event co-hosted by the Shanghai Water Supply Management Affairs Center and the Shanghai Water Supply Industry Association. We dug deep into the world of water and energy; the insights were seriously eye-opening.
Zhao Jun from the Shanghai Architectural Design and Research Institute
This event is a meetup spot for engineers and designers to swap their best ideas. This year, I got to talk about the "New Technology of Building Water Supply and Drainage System." It was like lighting a spark – the insights from everyone were next level.
Zhang Ruxiu from the Shanghai Industrial Cooperation Economic Research Institute
Events like Flowtech China are about flying the flag for eco-consciousness and sustainability. We're talking about making a real difference on a global level.
More Than 80 Forums Took Place
In 2023, Flowtech China joined forces with esteemed organizations like the Shanghai Water Supply Management Affairs Center, Shanghai Water Supply Industry Association, Shanghai Architectural Society Building Water Supply and Drainage Professional Committee, Shanghai Water Supply Dispatch and Monitoring Center, and ChemChina Enterprise management associations.
All these respected groups came together to host events with themes like "smart water affairs," "high-quality drinking water," "building water supply and drainage design," "green chemical production," "energy saving and environmental protection," "pollution and carbon reduction," and "industrial wastewater handling."
In total, there were more than 80 forums! The organizers invited academicians and numerous industry leaders to discuss the industry's development and share their insights about its future. It was a fantastic opportunity to learn and engage in discussions about the industry's progress and upcoming trends!
Get ready for 2024!
The 11th Flowtech China had over 60% of exhibitors renewing on-site.
The 12th edition is coming your way on June 3-5, 2024, back at the Shanghai National Exhibition and Convention Center.
But there's more to the story. We've teamed up with Informa Markets, a powerful new ally. Flowtech China is tapping into a global network, connecting with solid overseas resources. That's right – more international exhibitors, overseas visitors, and a bigger and better exhibition overall.
Book your spot early, and you'll snag a fantastic early bird discount. It's your chance to be part of an international business showcase that's shaping to be even more impressive. Flowtech China can't wait to see you there again!