Key Takeaways:
Success and Size: Ecotech China 2023 was a hit at Shanghai's National Exhibition & Convention Center, covering a vast 170,000 sq. meters and emphasizing environmental advancements.
Innovative Showcasing: The event hosted 2,252 leading environmental companies, unveiling new solutions in water management, air pollution control, and more. Over 85,595 professionals explored these innovations.
Exhibitor Benefits: Exhibitors found face-to-face interactions valuable, forging partnerships and sharing products. The event emphasized the rapid growth of the environmental field.
Future Outlook: With a 60%+ exhibitor renewal rate, Ecotech China looks forward to its 2024 edition, aiming for even more innovation and global influence through a new partnership with Informa Markets.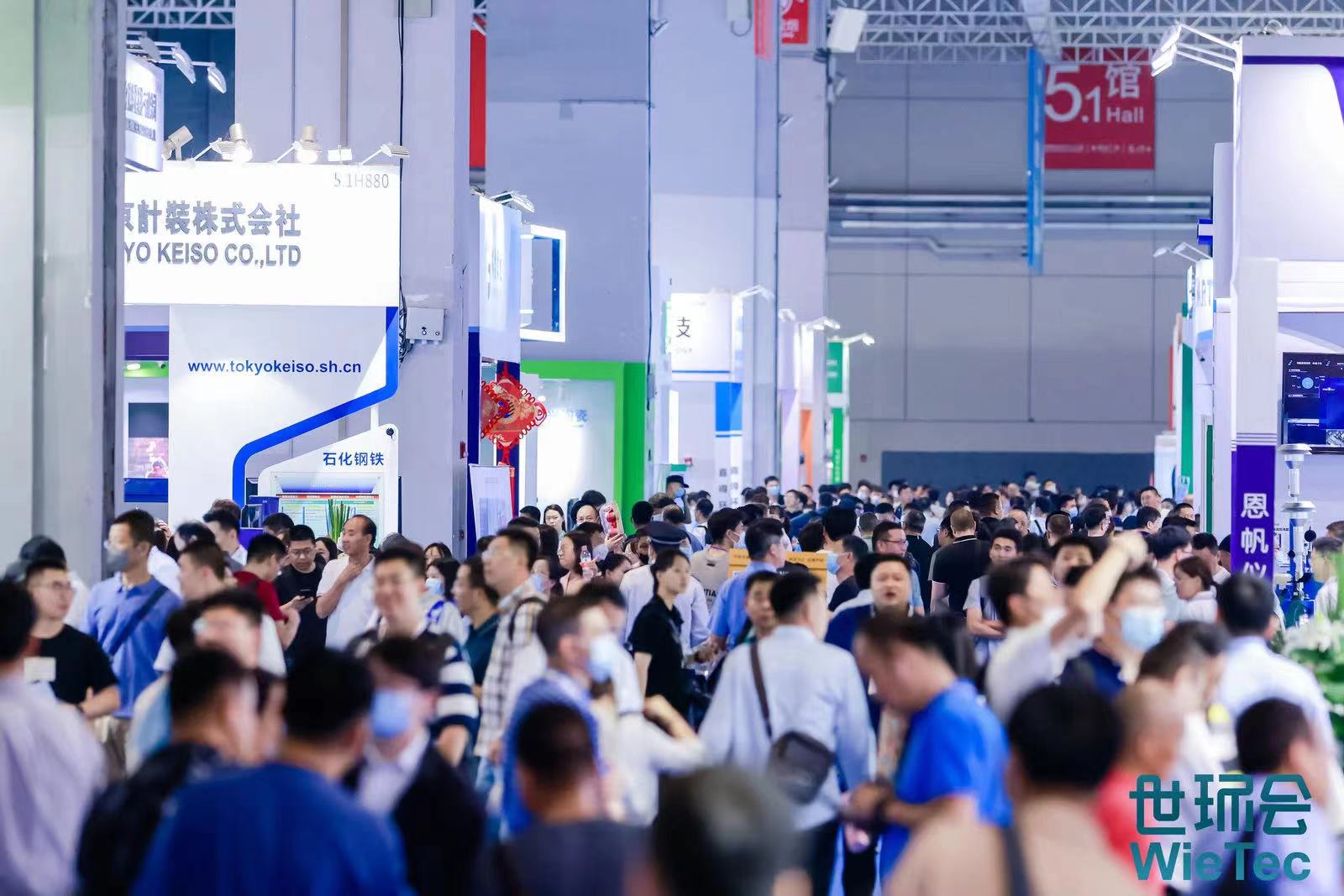 Breaking records, the 2023 show expanded across 170,000 square meters. A total of 2,252 prominent enterprises in the environmental protection sector presented their advancements, vividly highlighting the eight critical domains of water management, air pollution control, smart environmental solutions, monitoring technologies, resource regeneration, soil improvement, and noise reduction.
Showcasing novel products, cutting-edge technologies, and innovative concepts in environmental pollution mitigation, the event garnered the attention of 85,595 professionals and buyers who engaged in on-site exploration, discussions, and procurement negotiations.
Universally lauded for its scale and impact, the exhibition emerged as the preferred platform for businesses to project their identities, introduce novel products, and broaden their market horizons.
This year's Ecotech China exceeded expectations, delivering commendable outcomes. For their unwavering trust and support, gratitude is extended to all participants, both local and international exhibitors, audiences, media representatives, and partners. Let us collectively relive those "captivating" moments!
Analysis of Exhibitors
Convergence of Renowned Brands and Unprecedented Exhibitor Scale
As Ecotech China has continuously advanced in its rankings, quality standards, and industry influence, this year's exhibition area has surpassed an impressive expanse of 170,000 square meters. 2,252 exhibitors converged on the same platform, signifying a remarkable 25% increase in exhibitor participation.
Exhibitor Feedback
Qingdao Huashijie Environmental Protection Technology
At Ecotech China 2023, we showcased our innovative environmental equipment and core materials to industry peers. The event facilitated face-to-face interactions and novel product unveilings, offering industry stakeholders an in-depth understanding of who we are and what we do. These interactions have led to valuable cooperation prospects. We thank the organizers for their meticulous preparations!
Anguil
As exhibitors at this year's Ecotech China, we see this platform as an invaluable avenue for engaging with customers and fellow professionals. Presenting our products and technologies in this specialized exhibition is a true honor. Our future endeavors will focus on sustained innovation in engineering applications, particularly within the VOCs waste gas, waste liquid, and waste solvent treatment domains. Let's collaborate to construct a low-carbon industry as we continue to explore and advance!
Toyowako
The sheer magnitude of the show is astounding. This gathering boasts numerous renowned domestic and international brands, including familiar faces from our industry. Unlike similar exhibitions, this one attracts more decision-makers, resulting in a highly professional environment. The partnerships established here have proven immensely beneficial, yielding impressive results. We are anticipating the next rendezvous!
Zhiyuan Environment
Ecotech China draws an extensive and diverse crowd, attracting professionals from various domains. Engaging in insightful exchanges with industry leaders, this exhibition underscores the rapid progression of our field. We commit to showcasing even more refined technologies and advanced products as the industry evolves swiftly. Our participation in this exhibition has borne abundant fruit, and we eagerly anticipate reuniting in 2024!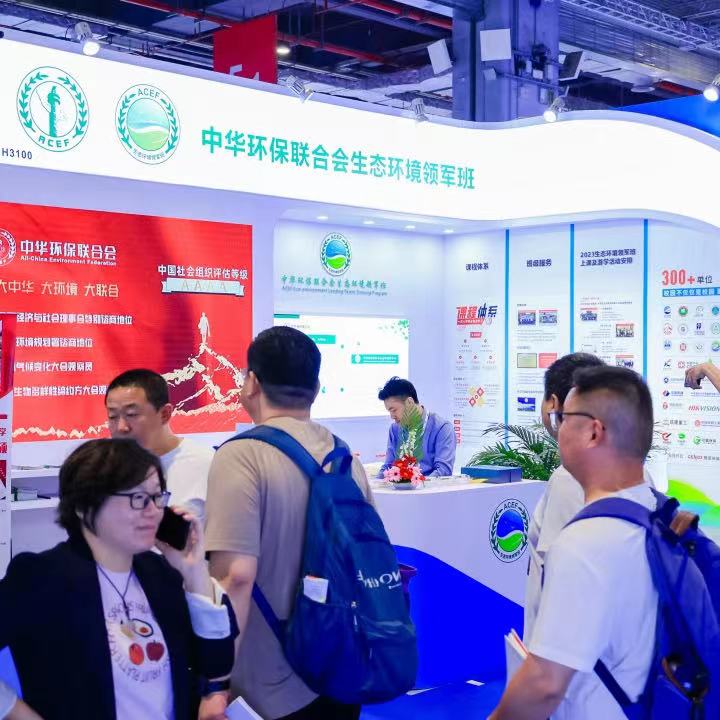 Highlighted Exhibition Zone
Exhibition Zone by China Environmental Protection Federation
The China Environmental Protection Federation organized an exhibition zone dedicated to the forefront of environmental technologies. This exceptional display area seamlessly united booths of industry leaders, such as CRRC Environment, China Construction Environmental Energy, Zhongke Qingyuan, and Yinghui Environment. This collaborative initiative fostered mutual exchange and communication among participating businesses.
Hub for Industrial Waste Gas Treatment Engineering Design and Safety Risk Control Technology Services
Introducing groundbreaking service approaches to surmount enterprise challenges, the inaugural "Industrial Waste Gas Treatment Engineering Design and Safety Risk Control Technology Service Station" took center stage at Ecotech China. Conceptualized and organized by the VOCs Pollution Prevention and Control Professional Committee of the China Environmental Protection Federation, this initiative addresses pressing concerns head-on.
The association arranged for distinguished environmental protection experts and technicians to deliver solutions for VOCs management issues faced by industrial entities. Additionally, prominent representatives from exceptional enterprises such as Huaxia Group, Tingda Biology, Fusen Special Valve, and Kunshan Gongtong Environmental Protection showcased pioneering environmental protection technologies, equipment, and products.
Analysis of Visitors
Amidst the Shanghai International Environmental Protection Exhibition, a vibrant tapestry of attendees unfolded, marking it as a paramount event within the nation's environmental protection landscape. Throughout this event, the surge of visitors and ongoing accolades resonated. This abundant feast of valuable insights and advantages, where innovation intertwined with environmental preservation, drew the participation of 85,595 industry experts. Impressively, the audience's contentment soared, surpassing an 86.2% satisfaction rate.
Visitor Feedback
Shanghai Environmental Protection Industry Association
"We engage in the Shanghai International Environmental Protection Exhibition annually, and our member companies consistently respond enthusiastically. Some members even make equipment purchases on-site. The concurrent staging of this event with WieTec greatly benefits our industry. It lets us grasp the pulse of the entire environmental protection sector's development and trends. Anticipation builds for the collaboration in the 2024 Shanghai International Environmental Protection Exhibition, with hopes to collectively propel the growth of the environmental protection realm."
Vietnam Overseas Buyers Group
"As the global manufacturing hub, China continually captivates us. Our primary objective is to acquaint ourselves with novel products and emerging technologies. We aspire to collaborate closely with manufacturers to introduce these innovations to the Vietnamese market and beyond. This exhibition is truly invigorating; we've encountered many pioneering technologies. We thank the organizers for organizing this event and eagerly anticipate our next rendezvous!"
China Salt Changzhou Chemical
"Our inaugural experience at Ecotech China left me in awe. The diverse array of cutting-edge environmental treatment equipment that filled the entire venue was astounding. It felt like I had indulged in an opulent feast within the environmental protection industry. Our company has progressively amplified its focus on environmental preservation in recent years. We are indebted to the exhibition for offering a platform to acquire fresh knowledge and insights, especially as we navigate the digital transformation of our enterprise and the upgrade of our environmental protection infrastructure."
Reuniting in 2024
As a premier environmental protection exhibition in China, Ecotech China boasts an impressive on-site exhibitor renewal rate of over 60%. Mark your calendars for the 2024 edition, slated to retake place at the Shanghai National Exhibition & Convention Center from June 3rd to 5th, 2024.
In addition, through a dynamic partnership with new collaborator Informa Exhibitions, the show gains robust access to overseas resources and an international business network, fostering an expanded presence of overseas exhibitors and visitors. This synergy enhances the exhibition's overall quality and solidifies its role as a global trade showcase.
Reserve your spot now to seize early bird discounts. We eagerly anticipate the opportunity to reconnect with you!