As the dust settles on another remarkable event, WieTec 2023, the premier trade show for the environmental industry, it's time to reflect on its success. With an array of groundbreaking innovations, insightful discussions, and meaningful connections, WieTec 2023 left a lasting impression on attendees and exhibitors alike. Now, as we prepare for the upcoming water event in Beijing, watertech 2023, and eagerly anticipate the next edition of WieTec, let's take a moment to celebrate the accomplishments of WieTec 2023 and explore the exciting prospects that lie ahead.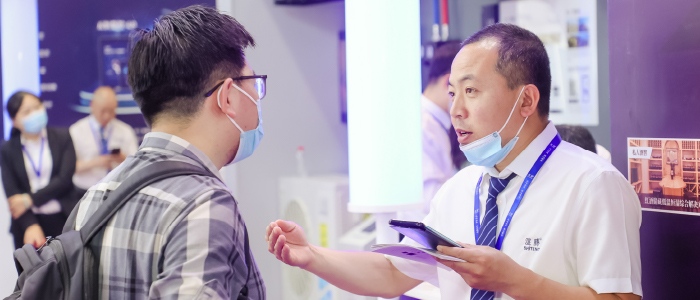 The exhibition floor buzzed with excitement as exhibitors presented their groundbreaking solutions. From cutting-edge water purification technologies to renewable energy advancements, the WieTec 2023 exhibition was a testament to the immense potential within the environmental sector.
This year's edition of WieTec held a special significance as international visitors to the show, who were previously unable to travel to China due to global pandemic-related travel restrictions, finally had the chance to join the expo in person. After a period of remote participation and virtual events, the ability to physically attend WieTec 2023 created a sense of excitement and anticipation. The presence of international attendees further enriched the experience, fostering cross-cultural exchange and providing a platform for global collaboration.
The lifting of travel restrictions allowed industry professionals from around the world to converge at WieTec 2023, creating a vibrant atmosphere of diversity and knowledge-sharing. The opportunity to network face-to-face, engage in discussions, and explore the exhibition hall firsthand brought renewed energy to the event. It served as a powerful reminder of the importance of personal connections and the value of international collaboration in driving environmental progress.
Attendees from different corners of the globe seized the chance to learn from one another, exchange ideas, and establish fruitful partnerships. The international presence enhanced the event's global perspective and allowed for the dissemination of best practices and innovative solutions across borders.
As we look ahead to future editions of WieTec and the upcoming water event watertech Beijing, we anticipate the continued return of international participants, paving the way for greater knowledge exchange, collaboration, and collective efforts to tackle pressing environmental issues.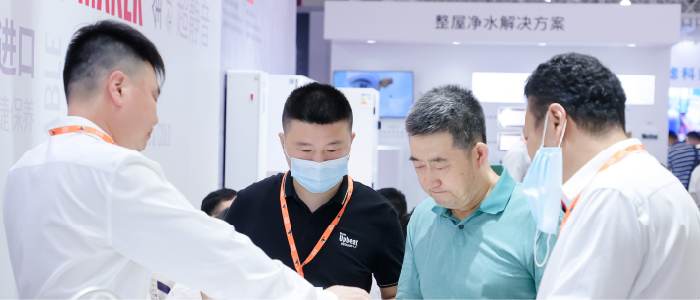 Looking Ahead: Beijing Water Event and WieTec 2024
While WieTec 2023 may have drawn to a close, the momentum generated by this extraordinary event continues to propel us forward. We are thrilled to announce our upcoming event, watertech Beijing, scheduled for October 2023. This water event will showcase the latest advancements in water technology, addressing pressing global challenges and fostering sustainable water management practices.
WaterTech China Beijing: Igniting a Wave of Innovation for a Sustainable Water Revolution
In the ever-pressing quest for sustainable solutions, the importance of effective water management has come to the forefront. Recognizing this critical need, we are thrilled to announce our upcoming event, watertech China Beijing. Scheduled to take place in October 2023, this trade show promises to be a game-changer in the realm of water technology.
Addressing Water Challenges
Water scarcity, pollution, and inadequate infrastructure continue to pose significant challenges worldwide. Watertech China Beijing will serve as a catalyst for change, providing a platform for experts, innovators, and stakeholders to come together and showcase solutions that address these pressing issues. From advanced purification technologies to intelligent water monitoring systems, the exhibition will feature cutting-edge products and services that can transform the way we manage and conserve water resources.
Exploring Sustainable Solutions
The exhibition floor at watertech China Beijing will be a treasure trove of sustainable water management solutions. Exhibitors from around the globe will showcase their latest innovations, presenting eco-friendly alternatives for water treatment, desalination, wastewater management, irrigation systems, and more. Attendees will have the opportunity to witness firsthand the breakthroughs that are revolutionizing the water industry and shaping a more sustainable future.
Thought-provoking Sessions
Watertech China Beijing will go beyond the exhibition hall, offering a series of thought-provoking sessions and discussions. Renowned experts, researchers, and policymakers will take the stage, sharing their knowledge and insights on topics such as water conservation, smart water infrastructure, circular water economy, and nature-based solutions. These sessions will foster collaboration, inspire new ideas, and drive meaningful change within the water management landscape.
Networking and Collaboration
One of the primary objectives of watertech China Beijing is to facilitate connections and collaborations among industry professionals. The Beijing water event will feature networking opportunities, interactive workshops, and business matchmaking sessions, creating an environment conducive to building relationships and forging partnerships. Attendees can connect with like-minded individuals, potential investors, and technology providers, paving the way for collaborative efforts and mutual growth.
China's Role in Water Innovation
As the host country for watertech China Beijing, China itself plays a significant role in water innovation. With its vast population and diverse geographic landscape, China faces unique water challenges and has been actively pursuing innovative solutions. The event will provide a platform for Chinese companies to showcase their advancements in water technology, while also fostering international collaborations that can contribute to China's water management goals. The event's location in Beijing not only highlights the city's commitment to addressing water-related issues but also amplifies the importance of collective efforts to create sustainable water management practices that can be adopted globally. Through this event, Beijing becomes a symbol of collaboration, knowledge exchange, and the unwavering pursuit of a sustainable water future.
Final Words
Watertech China Beijing represents a crucial milestone in the global pursuit of sustainable water management. By bringing together industry leaders, experts, and innovators, the event aims to accelerate the adoption of innovative water technologies and practices. With its focus on addressing water challenges, exploring sustainable solutions, and fostering collaboration, watertech China Beijing promises to be an exceptional platform for driving positive change in the water industry. Join us in Beijing this September as we shape a future where every drop of water counts and sustainable water management becomes a global reality.
Moreover, we eagerly anticipate the next edition of WieTec, where we will once again converge to explore the latest trends, engage in thought-provoking discussions, and witness the future of the environmental industry unfold. Building upon the success of WieTec 2023, we aim to create an even more immersive experience, featuring enhanced networking opportunities, innovative exhibits, and thought leadership sessions that inspire and empower.